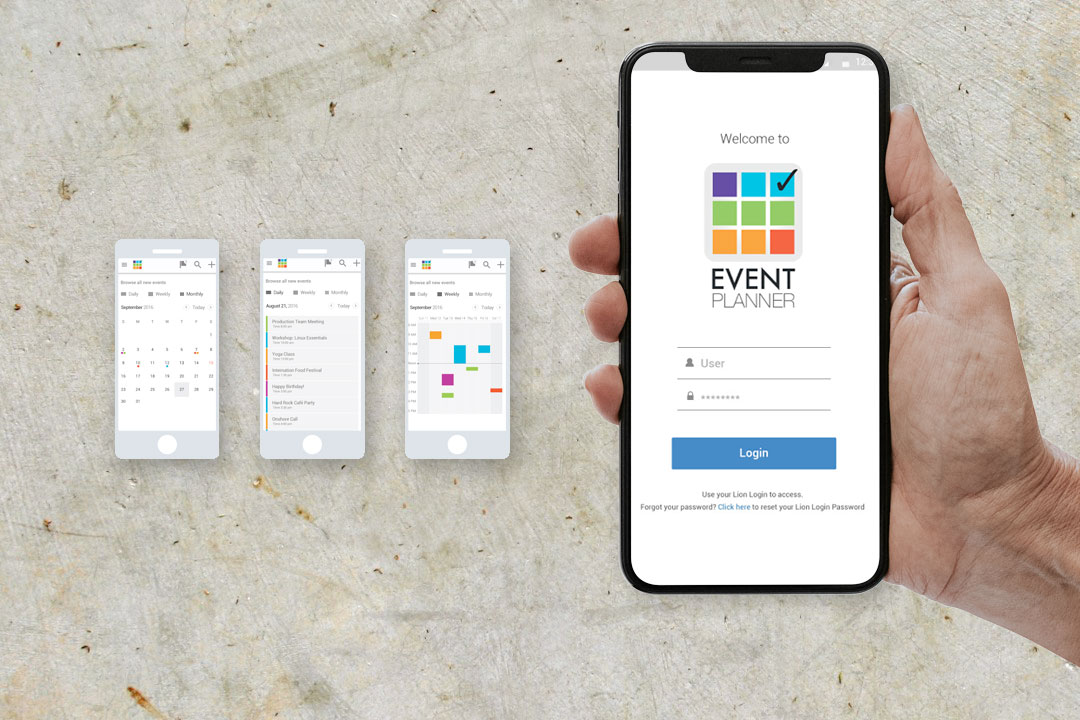 Event Planner App Design
THE IDEA
To create an APP similar to a calendar wich main purpose was to keep track all the actitivities promoted by the client, henceforth the company.
Who will serve as a tool for the meetings and events organized by individual groups of work which would be seen only from those workers that belong to that specific team.
THE NEEDS
REGISTRATION
The user can register to an event through the APP, They will also have the opportunity to preview how many people is going to each event.
FEEDBACKS
Will have the options to send feedback anonymously or personals regards thing that can be improve as an open source program.
TEAM MEETINGS
Will have the option to sched- ule meetings within each work group. To do so, it will be nec- essary to create different levels of users and administrators.
ALTERNATIVE
As an alternative to the emails sent by Human Resources Communications Department.
EVENTS & MORE
The App will have multiple functions, from Events Commu-nications to Internal Teams communications and also it can be used as a calendar to plan work related activities.
EASY TO USE
The App should be easy to use, intituive, and will have different options to confiture the alerts and settings.
HOPES
• Improve internal com- munication.
• To create a great tool that allows us to be aware of all company events, including team meetings.
• Better organization since the tool will have the pos- sibility to create reminders and alarms for the events that I wish to attend.
PAIN POINTS
• To achieve an agile and entertaining interface preventing the APP to be only a calendar and make users understand that it is a useful tool to organize any type of internal com- pany event.
• Misuse by administra- tors.
• Find the developers and programmers to finally create the APP.
INSPIRATIONS
• Visual Calendar
• Google Calendar • You Pooly
• My ChiParks.